Lighting a Candle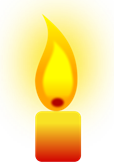 When you light a Candle for someone, you may like to give the a little card so that they know you are thinking of them.

Four different cards are available in boxes on top of the cabinet in front of the pews.
There is no charge for this, but a donation will be most welcome. All proceeds will go to Aid to the Church in Need to help provide food, shelter and medicine for refugees in Syria. Please put any donations in the card box.
How about putting one in with a Birthday Card or Anniversary Card?